Shop akHOME
PILLOW | Hummstooth 20" 100% Linen Decorative Pillow w Silky Velvet Trim - Indigo or Dark Teal
This Hummstooth print is a playful twist on the classic Houndstooth! We loved it so much, we turned it into this lovely 100% Linen decorative pillow with 100% vintage Silk velvet trim.
Everything old becomes new again with this updated print! Let your decor fly in two of our favorite colors found in our native Hummingbirds here in the PNW - Indigo and Dark Teal.
This original artwork print, by Alison Kent of akHOME, is sure to become the next classic!
See this print also in Wallpaper and Fabric!
—————
100% Linen front/back
100% vintage polyester Silk velvet trim
c/w 20" down/feather Insert
Machine wash in Cold Water or by Hand.
Hang to dry only.
- email alison@alisonkenthome.com for any stock enquiries (6-8 weeks made to order)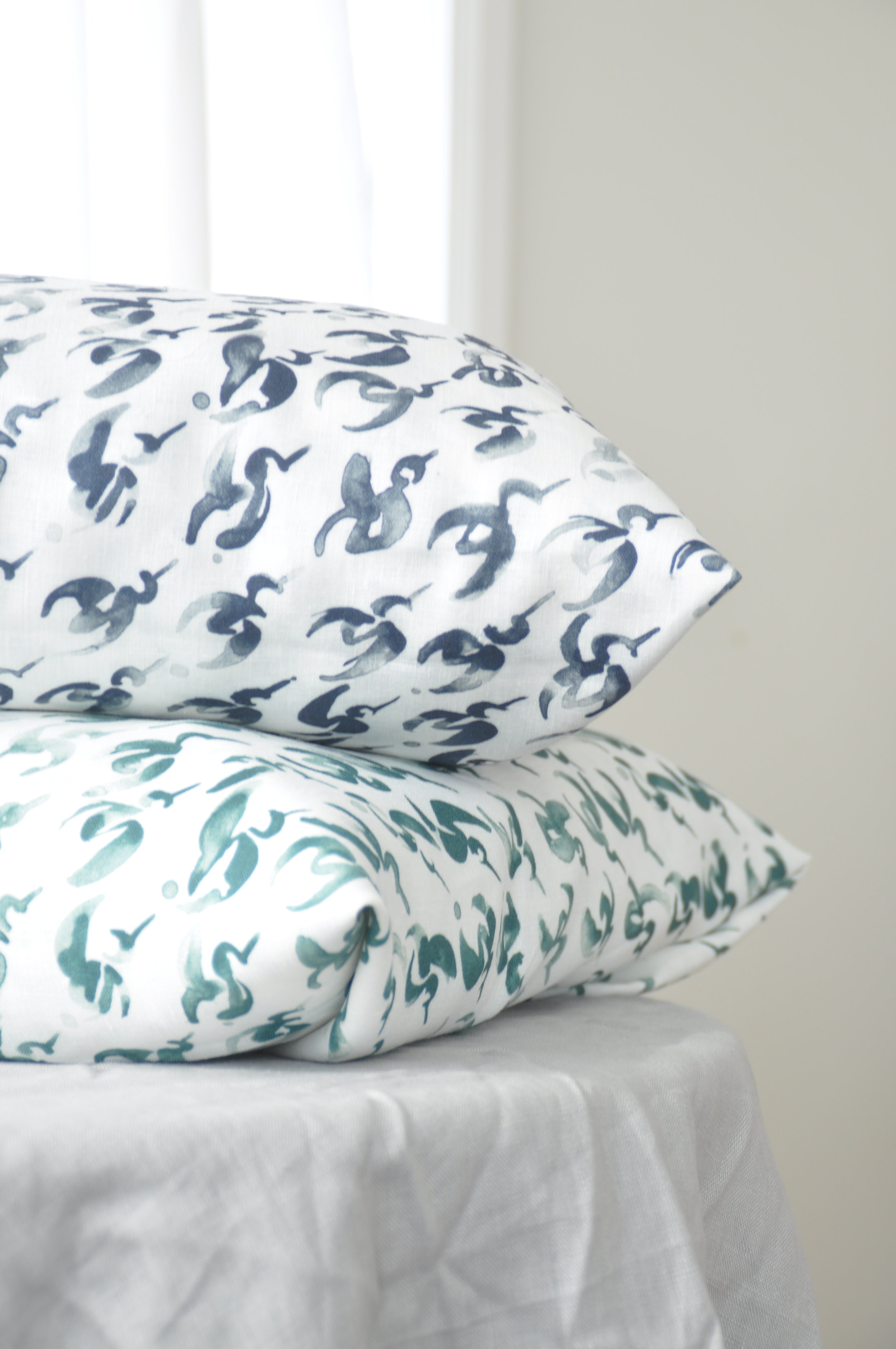 Additional Info
All akHOME prints are based on original watercolor artwork or calligraphy linework by Alison Kent, Founder and chief Artist/Designer. You won't find another print like it! Alison has a passion for mixing old vibes with new, thinking about life beyond boxes, and locally made, small batch goods for your HOME. Designed with love, made in Canada.